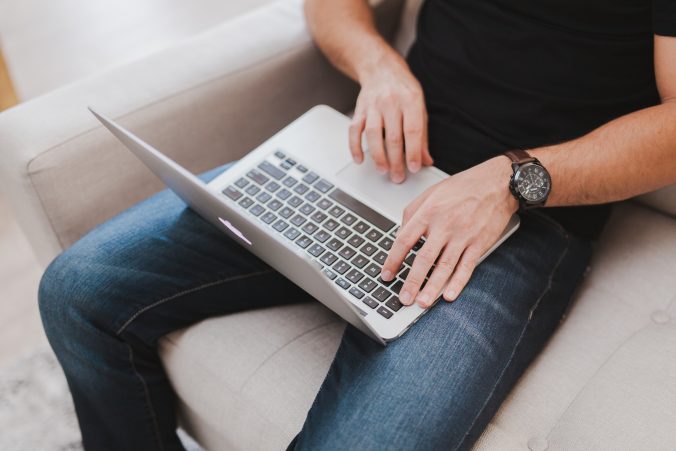 If you're actively job hunting, it can feel like a job by itself, especially if you have a full-time job. From searching to tweaking your resume and cover letter, to filling out applications and interviewing, you will have a full plate. Job hunting can sometimes take months, so you can easily get overwhelmed and stressed. Getting overwhelmed can quickly make you despise job searching and cause you to lose interest in the process. Here are 5 ways to help you avoid feeling overwhelmed.
Develop a Strategy
If you try to apply to every job you come across with your desired job title, you're going to waste a lot of time and quickly get discouraged. You want to start by deciding on a few keywords that match your interests and decide on the location where you want to work.
Also, before you click the apply button, do a little research into the company. Is this a company where you would want to work? Do they share some of your values? If you can't answer yes to either of these questions, you might want to move on to the next job.
Set a Schedule
Reading job description after job description can get exhausting. Spending 8 hours a day searching for jobs is going to cause you to burn out on the process pretty quickly. Set time aside for job searching. Maybe it's 30 minutes two to three times a day or a couple of hours in the evening. Also, include resume-building and networking into your job search schedule. Eventually, you'll start adding interviews to your schedule as well. If you have a full-time job on top of job hunting, it can quickly become overwhelming, so you'll want to make sure you take some time for yourself to unwind.
Use Your Network
You don't have to job search alone. Talk to your friends and family and see if they know of any job openings or if they know someone in the industry. Attend networking events and job fairs, talk with your mentors, reach out to a recruiter, seek help from placement agencies, etc. The possibilities are endless. You can find more networking tips here.
Set Up Alerts
Set up alerts on Google, LinkedIn, Facebook, or on job websites, like AgHires.com, to notify you of new job postings with your keywords to help take some of the pressure off. You won't feel like you have to constantly be scouring the internet for new jobs before they're filled. You can customize your alerts with specific keywords, locations, and the frequency in which you'll receive the alert. Sign up for AgHires Job Alerts here.
Stay Positive
It's important to remain positive. It can be a long, tedious process, but remember good things take time. Not every application will lead to an interview and not every interview will lead to a job, but the right job will come along. Also, don't just take the first job that offers you a position. If you're unsure, you might end up job searching again in a few months. Continue to remind yourself of your worth. If it helps, write down your strengths and what might set you apart from other candidates. Keep your list close by to remind yourself that the right job for you will come along.
Get more Career Tips here or follow us on Facebook and Twitter.
Sign Up for Our Email Newsletter and get ag facts bimonthly, plus new jobs in agriculture.