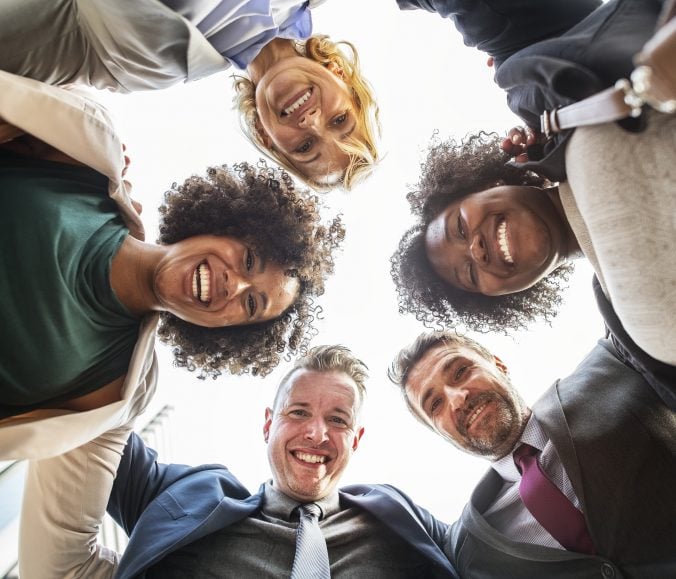 Networking can be scary for most people because it involves stepping outside your comfort zone. Networking helps you find new job opportunities, meet new customers, recruit talent, and build relationships within your community. When you learn to network, it doesn't just improve your career, it can also improve your personal life. If you don't know where to start, check out these networking tips.
8 Networking Tips:
Create an action plan for the networking event or for the one-on-one meeting. You want to prepare as you would for an interview by knowing what companies (if possible) will be there or who you are meeting with. Research the company/companies and prepare questions and conversation starters. The more you know, the more confident you will feel going into the event/meeting.
Although you want to be prepared, be yourself. Don't come off as a robot and only ask the questions you planned. Be friendly and honest during your interactions to form genuine connections with people.
Practice networking with family and friends. Reaching out to people you know first will help you gain confidence to reach out to people you don't know.
During networking events or meeting one-on-one, don't forget to smile. This might sound simple but if you are nervous, smiling might be the last thing on your mind. Putting a smile on your face will make you more approachable and give you more confidence.
People love to talk about themselves, so ask lots of questions and be a good listener. This is a great tip if you are shy because it is easier to listen to someone else than talk about yourself.
If you want someone to remember you, have business cards handy. This is a great way to get your name out there and leave an impression.
If you are unsure about how to leave a conversation or want to connect with the person after networking, ask for their business card. This will give you all of their information to further the relationship.
After an event or meeting with someone, if you said you were going to follow up with them, do it the next day. Don't wait around and miss out on an opportunity.
Starting conversations when networking can be challenging but these 15 questions are a great way to start and inspire you to create your own. Asking questions is a great way to start a conversation but asking too many questions back-to-back could come off as an interrogation. Share your own experiences and be yourself throughout the conversation and you'll be a natural at it in no time!
Sample Questions:
What company do you work for?
What is your current position?
What do you love about your job?
What are you currently working on?
What do you enjoy doing when you aren't working?
Where do you see yourself going in your career?
What college did you go to?
What other networking events do you participate in?
What kind of education/skills do you need for this field of work?
What is your company culture like?
How long have you been with your company?
What challenges is your organization facing right now?
What's next for you in your career?
Would you like to keep in touch?
Is there anyone I can introduce you to?
Get more Career Advice here or follow us on Facebook and Twitter.