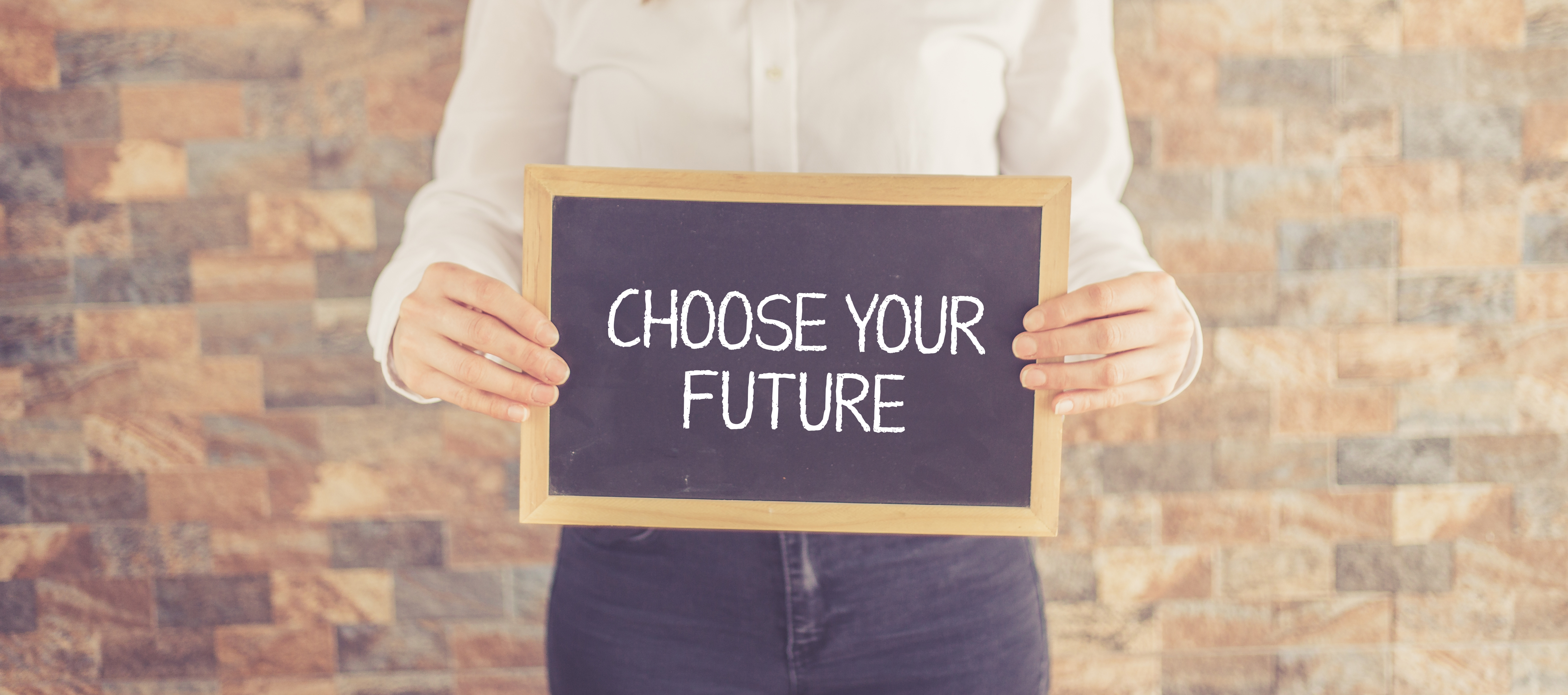 During high school, you start to feel pressure about making decisions regarding your future career path. When you approach your final year of school, you may have no idea what path you want to take, or you could already have your 10-year plan in place. Maybe you are somewhere in between. Either way, choosing the right career path for you is a process that involves combining a variety of personal and realistic factors. Narrow down your future agriculture career path with these 5 questions.
1.
Where is your passion?
If you've grown up around agriculture, you may have an idea of your interests in the industry. If you are new to agriculture, the number of career paths available can be overwhelming. Start by looking inward at what you enjoy in other parts of your life that could tie into a future career in agriculture. Are you passionate about livestock? Do you love numbers and the game of business? Do you find joy in interacting with others? The best job for you will involve your passions and interests, so think deeply about the things you enjoy most.
What if you don't know your passion?
If you aren't sure about what excites you in terms of a future career path, there are several ways to help you discover a passion-filled agricultural career.
Research
Researching is a great first step in discovering a potential career path. An endless number of resources are available to help you narrow down your options. Search and explore online articles, books, YouTube videos and reach out to people in the industry to ask questions. Job websites, such as AgHires.com, are another great resource to explore different job titles and descriptions. You can also take an online career clusters interest survey. Be sure to take notes of any research that strikes your interest.
Job shadow
When you are ready to learn more about a particular role, take the next step by calling local ag businesses to find an opportunity to job shadow someone in that position. Job shadowing is when a student or job seeker follows and observes a professional for a short period of time (typically a few hours to a day) to learn about a particular role. It is a great way to see a "day in the life" of an agriculture job you are interested in. Job shadowing is also a key way to network and build connections with those in the industry which can help lead to future opportunities.
Internships
Internships are typically short-term positions with a company that may be full-time or part-time and last between 3-12 months. Internships are one of the best ways to explore potential career paths that are of interest before committing to a long-term job. They are the perfect "trial run" to discover what a role looks like day-in and day-out, and can even expose you to new areas of interest within the industry. An internship can facilitate industry connections and may even lead you to a full-time offer upon completion of your school program.
Get involved in activities and events
Joining agricultural clubs or organizations can help further explore your interests in agriculture. These may include a horticultural club, equestrian club, livestock show team, FFA, or 4H club. Attending agriculture conferences, presentations, and career fairs can also open your eyes to a career path you want to pursue.
2.
What are your strengths?
Think about your academic career, past accomplishments, and personal skills. What are you naturally good at? Choosing a path that allows you to capitalize on your core strengths will provide you with the greatest sense of fulfillment and job satisfaction.
Your personality type can also play a role in your natural strengths. If you are extroverted and outgoing, a career in agriculture sales may be a great fit for you. If you like to be constantly challenged, choose a field with lots of change and chances to pivot or advance. If you aren't sure, take an online strengths finder test such as the CliftonStrengths Assessment.
It's also important to consider what kind of work environment you thrive in. Do you work better with a team or independently? Are you a hands-on worker who is willing to get dirty, or would you prefer to be in an office? Identifying your ideal work environment can help you eliminate careers that may not be the best long-term fit.
3.
What is the need in the market?
The higher demand there is for a job, the more opportunities available. Talk to professionals in the industry to understand the job outlook of the paths you are interested in. This will aid you in choosing a career with high job security and a wide number of opportunities available.
The demand for agriculture jobs is on the rise, so it can be easy to be lured in by higher-paying offers that don't align with your career goals. Think about your "why" and go with the job you know is meant for you, even if it pays less. For example, don't take a role in operations even if it pays more if your goal is to be in sales. It will be hard to make the change later in your career.
4.
Where do you want to live?
Specific locations may not have as many agriculture opportunities available in your field of choice. For example, if you want to live in New York, there are limited opportunities to work in the swine industry, so you would want to consider that in your future career planning.
Ask yourself if you are willing to relocate or plan to stay long-term in one area. Being open to relocation early in your career can help boost your advancement opportunities. If you are anticipating an "on the go" lifestyle or enjoy traveling, you may consider a remote role where you can work from home or a hybrid position where you work on-site a portion of the time. These types of roles allow you the flexibility of working from practically anywhere.
5.
What are your financial goals?
Though you should not select a career based solely on salary, it is a component to consider when career planning. Focus on finding a job that not only lines up with your passions, strengths, and location of choice but also your financial goals.
Lay out your financial goals by utilizing planning tools such as the cost of living and salary calculator on Salary.com. Then, work to understand the compensation and the advancement potential for each career path you are considering.
Conclusion
Choosing a career path is a big decision, so it's normal to feel overwhelmed and frustrated in the process. It takes time, effort, and lots of exploration. Once you think you have your future mapped out, you may change your mind several times, which is perfectly normal. You don't have to be stuck in an unsatisfying career, so don't be afraid to keep exploring until you find your ideal job.
The best way to narrow down potential career paths is to analyze what aligns with your passions, natural abilities, job outlook, dream location, and financial goals. When you choose a career that balances all of the above, you will feel a great sense of job satisfaction and fulfillment both personally and professionally.