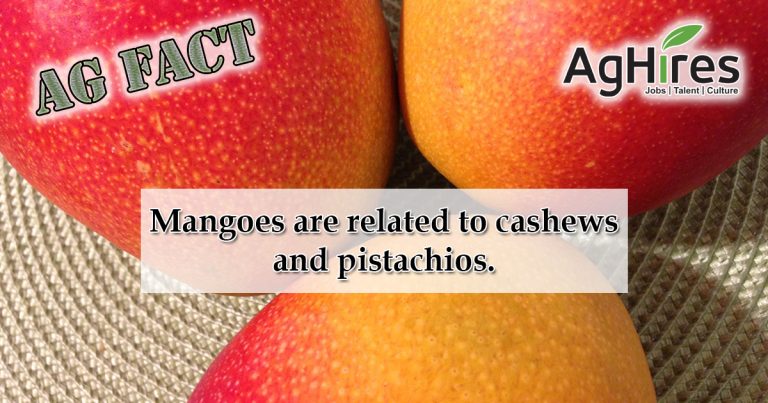 Mangoes (mangos) are one of the most popular fruits in the world. Not only are they a great source of vitamin c, vitamin a, and fiber, but in India, a mango is a symbol of love. A basket of mangoes is a gesture of friendship in the country.
Check out 20 more mango facts:
Mangoes first appeared in India over 5,000 years ago.
Around 300 or 400 A.D., the seeds spread from Asia to the Middle East, East Africa, and South America thanks to traveling humans.
Mangoes are related to cashews and pistachios.
Their trees can grow up to 100 feet with a canopy of over 35 feet.
Trees can still bear fruit after 300 years.
Their flowers are pollinated by insects.
Less than 1% of the flowers will mature.
It takes about 4 to 6 years for a tree to bear fruit.
Trees are harvested once a year.
It takes about 4 months for the fruit to mature and each one is harvested by hand.
Mango leaves are toxic for cattle feed. Burning their leaves, wood, or debris is also toxic.
The fruit is not judged on ripeness by color, but by squeezing. A ripe mango should have a little give.
A firm fruit will ripen at room temperature within a few days.
India is the largest producer of the fruit, followed by China and Thailand.
Only Florida, California, Hawaii, and Puerto Rico can grow mangos in the United States.
There are about 4,000 acres being cultivated in Puerto Rico commercially for the last 30 years; however, the majority of the crop goes to Europe.
The majority of the mangoes sold in the United States come from Mexico, Peru, Ecuador, Brazil, Guatemala, and Haiti.
The first attempt to introduce mangoes to the U.S. was made in Florida in 1833.
There are over 500 varieties throughout the world. The most popular varieties sold in the United States are Tommy Atkins, Haden, Kent, Keitt, Ataulfo, and Francis.
The fruit is available all year.
Want more Agriculture Facts? Click here
Follow us on Facebook and Twitter to get your weekly dose of Ag Facts
Search Fruit Jobs here.
Sign Up for Our Email Newsletter and get ag facts bi-monthly, plus new jobs in agriculture
---
Sources:
National Mango Board
Pittman & Davis
Oh Facts
The Mango Factory
World Atlas