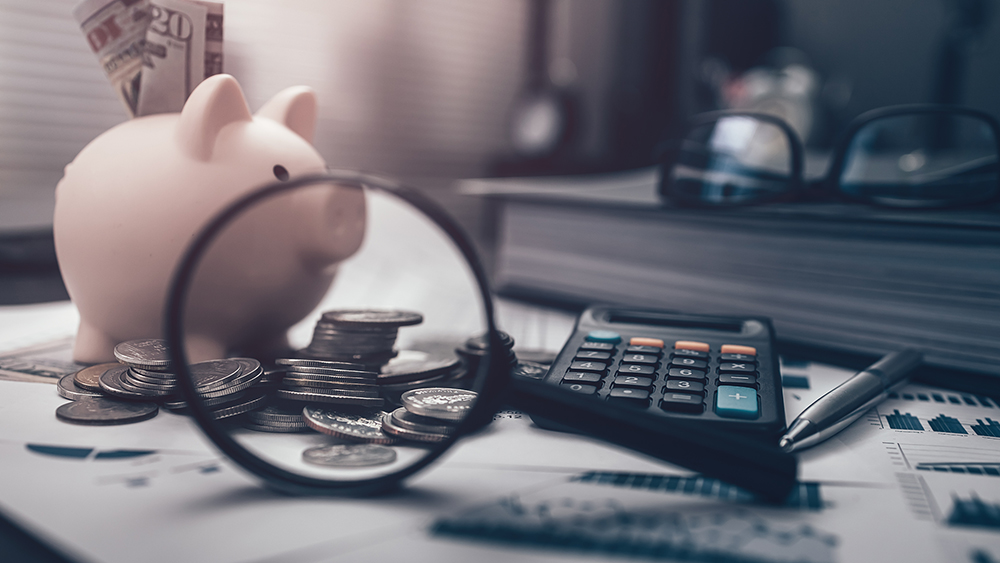 As the agricultural industry navigates the current job market, pay transparency laws have emerged as a critical factor in hiring and recruiting. In recent years, many states and countries have implemented pay transparency legislation, which requires employers to be transparent about how much they are paying their employees. This has had a major impact on all industries, including the agriculture industry. Even though you might not be in a state that requires pay ranges on job descriptions, it's changing how job seekers read job descriptions and research companies. In this blog post, we will discuss how pay transparency laws are affecting hiring and recruiting in the agriculture industry.
Overview of Pay Transparency Laws
Pay transparency has become an increasingly popular topic in the United States in recent years, with numerous states passing legislation requiring employers to disclose salary information to employees and job candidates. The goal of these laws is to increase fairness in the workplace and help narrow the gender and racial pay gap.
As of 2021, the following states have passed pay transparency laws: California, Colorado, Connecticut, Maryland, New York, Nevada, and Washington. Many other states have laws being proposed, such as Alaska, Georgia, Hawaii, Illinois, Kentucky, Maine, Massachusetts, Missouri, Montana, New Jersey, Oregon, South Dakota, Vermont, Virginia, and West Virginia.
Even if you do not reside in one of these states, it is still important to be aware of pay transparency because it's changing the way candidates and employees think about jobs regardless of their industry - including agriculture, horticulture, and food production. And if your agribusiness has locations in multiple states, you'll want to pay attention to the laws more closely.
Current Job Seeker Behavior
The laws are not the only thing driving pay transparency. As salary transparency continues to gain momentum in today's job market, candidates are beginning to pressure employers and hiring managers to share pay ranges. Even if your job description doesn't include a salary range, candidates are now asking about the pay range earlier in the hiring process.
Compared to just five years ago, job seekers today are much more likely to prioritize factors like work-life balance, flexible schedules, and company culture. This shift in priorities has also prompted many candidates to look for more transparency from employers than they may have been in the past. In fact, a recent survey by LinkedIn revealed that 91% of U.S. job seekers stated they are more likely to apply for a job if it includes information about the salary range.
As with the job market, job seeker behavior is constantly evolving. This is especially true in the agriculture industry, where competition for top talent can be particularly fierce. Employers in this sector need to keep up with current trends in job seeker behavior if they want to remain competitive in the hiring landscape.
In our experience, employers typically have two concerns about being transparent with pay on job advertising. First, they are concerned if they give a range, candidates will automatically ask for and require the top end of the range. At AgHires we have not found that to be true. Typically, we explain that someone with less experience would start at the lower end of the range, while someone with more extensive experience would be at the top end. The second hesitation is that current employees might see the range and compare it to their current wage. "In that case," Lori Culler, AgHires owner, says, "be transparent with the current team members to address concerns and share future pay alignment strategies you might have over time if there is a disparity."
In order to attract and retain top talent, employers must be willing to be transparent about what they can offer in terms of pay, benefits, and overall workplace culture. By understanding the current trends in job seeker behavior and being willing to adapt to them, farms and agribusinesses can set themselves up for success in the hiring landscape.
Discussing Pay During the Hiring Process
Even if your job description doesn't mention a salary range, candidates are asking about them at an earlier stage in the hiring process. It may seem intimidating to bring up compensation during an initial conversation, but it is crucial to dedicate the time to clarify the salary range with potential employees.
For example, if you feel a candidate has asked the salary question too soon, explain what factors you are considering when determining the salary range, such as hard skills, soft skills, experience, education, etc. By providing this information upfront, you can manage candidates' expectations and avoid any potential misunderstandings down the road. At AgHires, we advise our clients to let candidates know they will talk about compensation more than once during the interview process. As you interview a candidate multiple times, they will understand the role requirements in more detail and you will gain a better understanding of their capabilities, which can sometimes change the compensation expectations on one side or the other.
However, before having a more serious discussion with a candidate about the compensation, it's important to analyze the salary range more closely. Consider the duties of the job, the qualities you hope the candidate may bring to your farm or agribusiness, and how they will fit into your company culture. Ultimately, you should consider what the candidate would be worth to your organization as a whole.
Strategies for Being More Transparent
Being transparent with potential employees about pay ranges, company culture, and more can help attract more quality candidates to your agribusiness or farm. This transparency can also help build trust with current employees, resulting in higher levels of engagement and retention. According to the same LinkedIn survey mentioned above, 82% of participants stated that a job posting including a salary range would improve their perception of a company. So, how can you be more transparent? Here are three simple strategies to get started:
Include salary ranges in job descriptions: Instead of waiting until the interview process to discuss salary, consider including a pay range in your job description. This gives job seekers an idea of what to expect and may even entice more qualified candidates to apply. If you're unsure of what range to include, do some quick research on sites such as Salary.com or PayScale.com. You can also check out what some neighboring businesses are offering. And don't be worried about including a broader range.
Discuss salary expectations early on: When speaking with potential employees, don't be afraid to bring up salary expectations early on in the process. This can help set expectations and ensure that both parties are on the same page. In fact, candidates today appreciate having that conversation early to ensure no one's time is wasted, including yours. Also, if you're unsure about an exact salary range, explain to them what you are considering when determining it, such as hard skills, soft skills, experience, education, and other potential factors.
Share your whole package: The salary isn't the whole story. Make sure to share your full benefits package, including the unique perks. Examples could include insurance, bonuses, free gas, beef, free lunch, company vehicle, housing and utilities, etc. A candidate might be unsure of the salary offered, but your other benefits might make up the difference in pay they are looking for.
Put away your fear of bringing up compensation early on and start to get comfortable with having high-level conversations about compensation, especially with quality candidates. Ultimately, being transparent about pay can help your agribusiness attract and retain top talent.
Get Help Navigating Pay Transparency
Pay transparency laws are changing the hiring and recruiting landscape in the agriculture industry. The laws, along with pressure from job seekers looking for more openness and honesty, have impacted hiring practices. To attract and retain the best talent, agriculture businesses need to be more transparent about their compensation policies and pay ranges.
At AgHires, we understand that navigating the hiring process and compensation negotiations can be challenging. That's why we're always here to provide resources and support to employers in the agriculture, horticulture, and food production industries. We have a team of experts ready to answer your questions and provide guidance every step of the way. Contact us today to learn more about how we can help you find the best candidates or find your next opportunity.