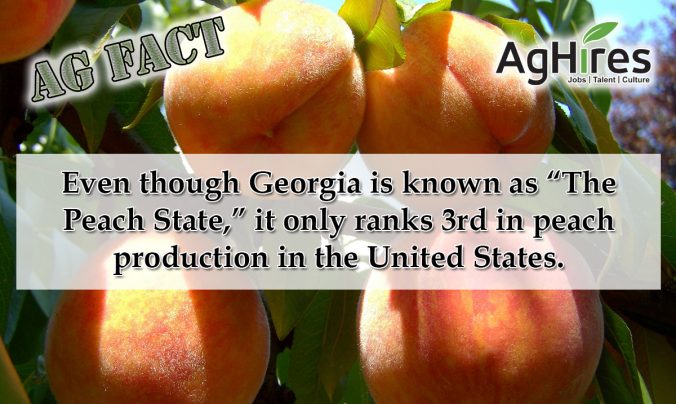 With the help of subtropical climate, mild winters, hot moist summers and a variety of soil types, Georgia produces a variety of commodities. Check out these fun farm facts about the Peach State!
Want more Agriculture Facts? Click here
Follow us on Facebook and Twitter to get your weekly dose of Ag Facts.