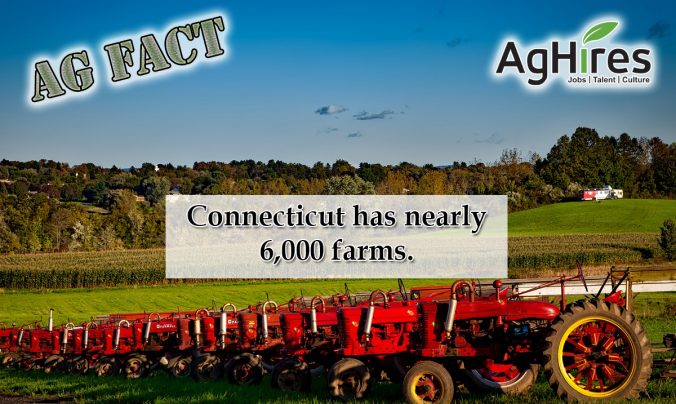 When you think about agriculture, you might not think about Connecticut. But with more than 400,000 acres of farmland, the state makes a big contribution to the agriculture industry. The farms of Connecticut grow and harvest a variety of crops and contribute to dairy. Here are 10 agriculture facts about Connecticut!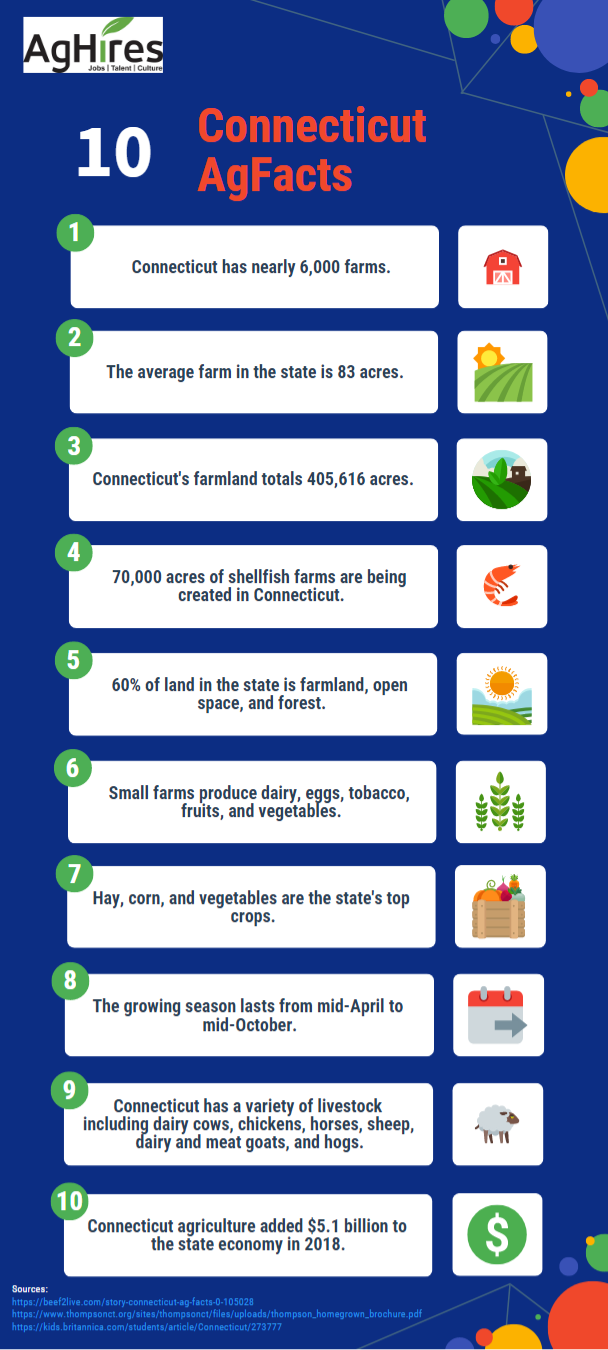 Want more Agriculture Facts? Click here
Follow us on Facebook and Twitter to get your weekly dose of Ag Facts.