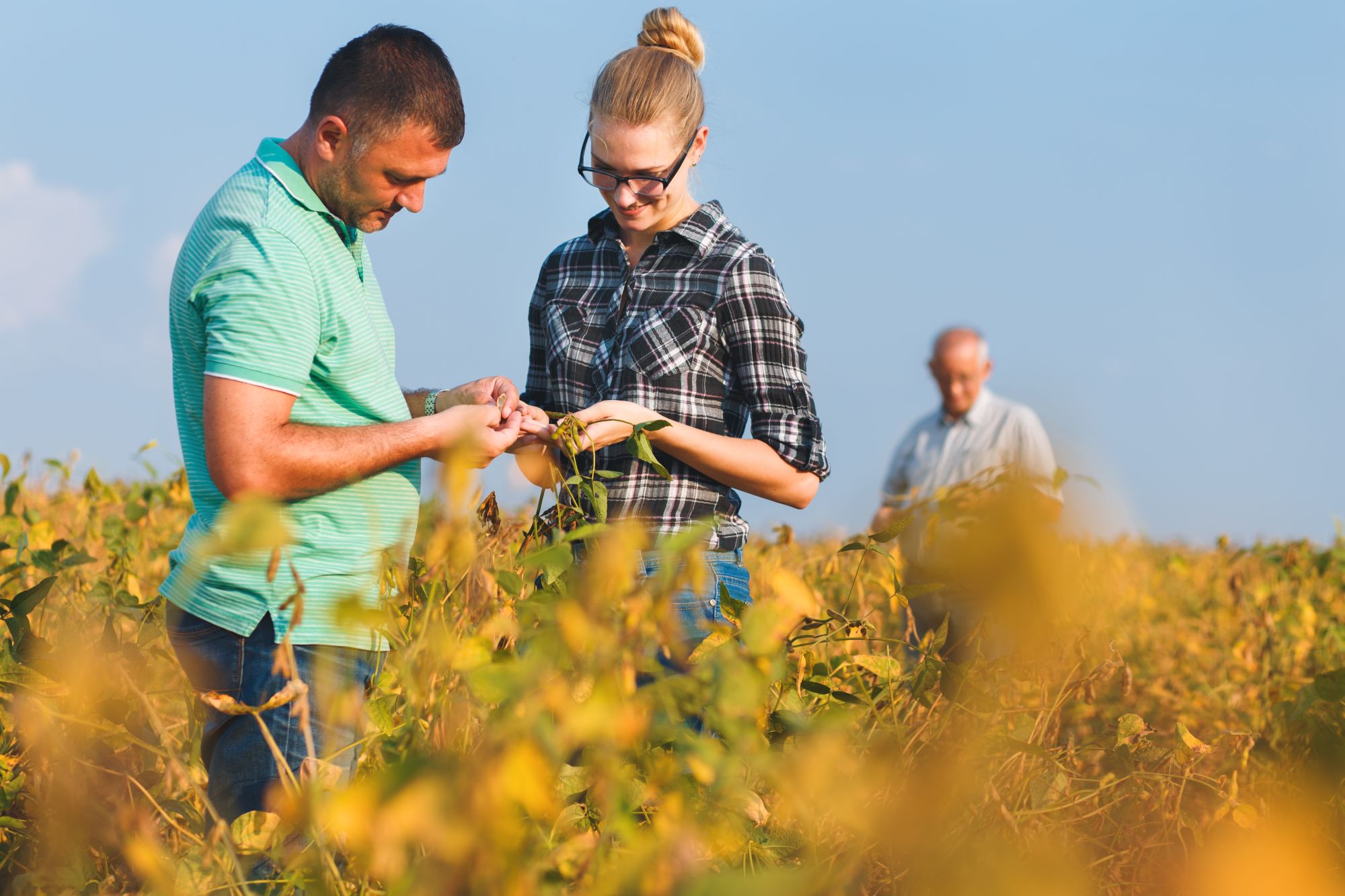 Overview
Crop advisors are experts in crop management and assist farmers with seed selection, soil fertility, plant health, and other crop-related responsibilities. These crop experts serve as important players in the ag industry by helping farmers grow quality produce for us to eat! Keep reading to learn more about crop advisors.
Types of Responsibilities
Collect and analyze soil

Scout fields and implement methods to control crop diseases, weeds, and insect pests

Examines fields and adapts crops to specific soils or climates

Help growers discover the best methods of planting, harvesting, and protection against climate and pests

Provide clients with agronomic solutions and suggestions for improved results

Analyze plant health

Develop reports and present results to farmers

Keep up to date on all agronomy services, technology, solutions, and trends

Assure customer satisfaction of products and solutions
Salary
Comparably reports the average salary for crop advisors is $58,220 a year.
How to Become a Crop Advisor
Crop advisors spend a majority of their time in the field consulting with farmers and providing solutions for their agronomic concerns. It is common for them to consistently travel across the territory in which they work to assist their clients. Typically, this career requires a bachelor's degree in agriculture or multiple years of experience with no degree. It is also recommended to become certified and once certified an advisor will have to earn 40 hours of continuing education every two years. Click here to learn more about becoming a certified crop advisor.
---
AgHires can help you find your next agriculture job. Search for jobs in agriculture, food production, horticulture, and other related industries at AgHires.com, or start your job search here.
Follow us on Facebook and Twitter to see recent agriculture jobs, career tips, and more.
Sign Up for Our Email Newsletter and get career and job search tips weekly, plus new jobs in agriculture.