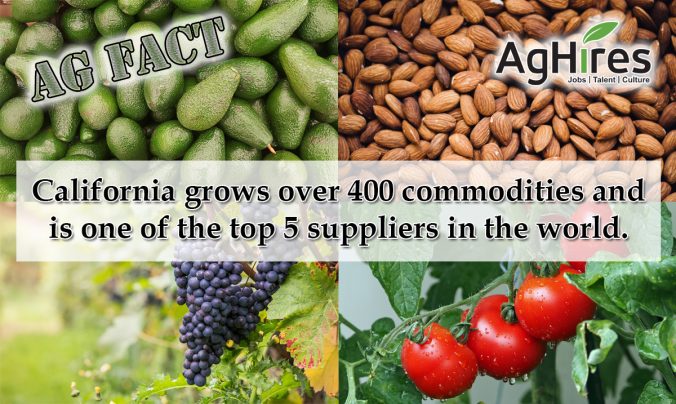 Since California grows over 400 commodities and is one of the top five suppliers in the world, there are a lot of agriculture facts about the state. Check out these 8 California Agriculture Facts.
Want more Agriculture Facts? Click here
Follow us on Facebook and Twitter to get your weekly dose of Ag Facts.