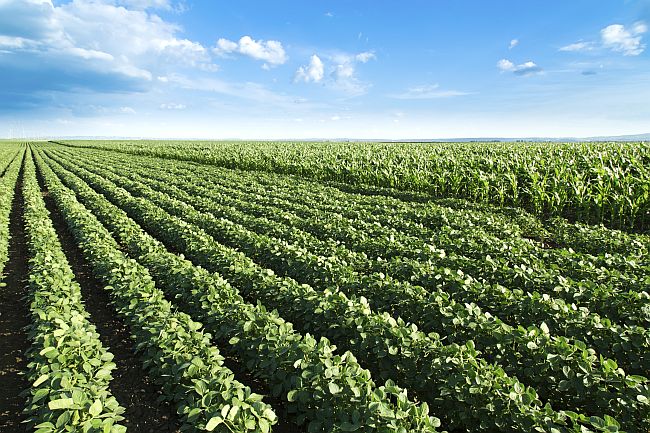 Are you looking for a lucrative and fulfilling job? You might want to look at Agriculture jobs including farming, agribusiness, food production, and more.
The United States of America is unarguably the nation of virtues, with a myriad of opportunities. Creativity and professional knowledge are put to work for economic development. The current GDP of the US is $18.68 trillion; ridiculously, agriculture contributes just one percent to this figure. (Wikipedia, Economy of the United States.) However, the population of the nation grows tremendously every year. As of Thursday, February 9, 2017, the current population of the United States of America is 326,474,013; these people have to eat. The world's population will increase from 7 billion to 9.6 billion in the next 35 years. We have to work together to increase agriculture production by 70% which means agriculture jobs across the world will be plentiful for years to come.
There are 2.08 million farms in the US, with an average farm size of 438 acres; the largest farming state in the US is Texas, with an estimated 130,153,438 acres of farmland and an estimated cash receipt of $23,744,693 by all its commodities. The level of agriculture in the US is highly mechanized, the major agricultural productions in the US are Grains production, red meat production, and milk production.
Recruitment in agriculture is very competitive for employers (farms and agribusinesses), especially in the US; where over 827,000 jobs are available. Agriculture jobs in the US are undervalued; as most perceive agriculture as a sordid profession, they want more prestigious white-collar jobs. However, the opportunities still remain untapped and unexploited. Agriculture isn't what most people joke about anymore as "cows, plows, and sows." There's a wide variety of diverse jobs available. You can search for your own agriculture jobs by searching on sites such as AgHires.
From agricultural and farm equipment operators to food packers, accounting, horticulturists, agribusiness managers, and CEOs, the possibilities in agriculture just might have the job you're looking for. Agricultural products are produced and exported across the globe, as food, clothing, and housing are essential needs of life. Agriculture is an industry with limitless opportunities.
References
Nina Zdinjak, Lists news, April 20, 2015 (http://www.insidermonkey.com/blog/10-largest-farming-states-in-the-us-343286/)
Wikipedia, Economy of the United States
statista.com
worldometer.info