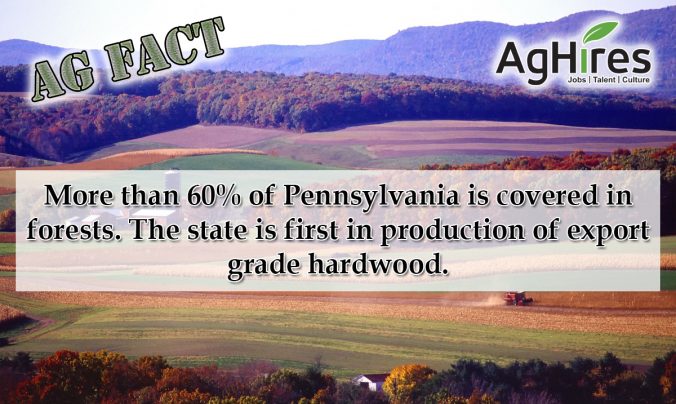 Pennsylvania is home to over 59,000 farms with about 97% of these farms being family owned. The state has much to offer the agriculture, food and lumber industries. Check out more Pennsylvania Ag Facts below.
Want more Agriculture Facts? Click here
Follow us on Facebook and Twitter to get your weekly dose of Ag Facts.