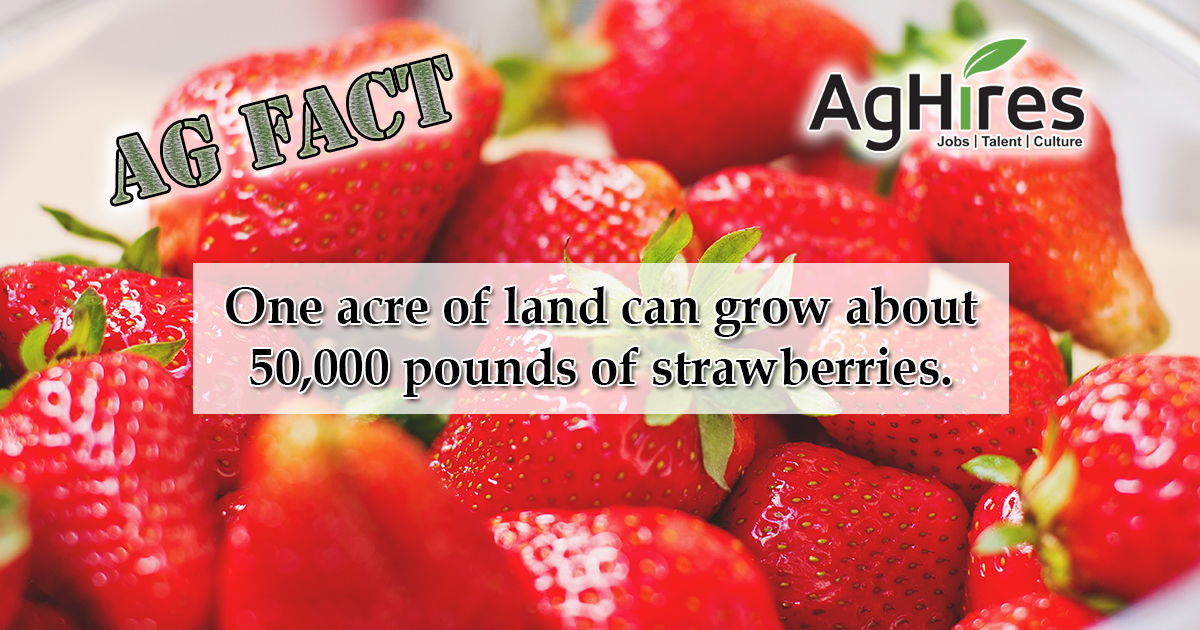 Did you know these 25 strawberry facts?
The average strawberry has 200 seeds.

A strawberry flower averages five to seven petals

Technically berries have seeds on the inside and they don't come from a single ovary, so strawberries are really in a group all their own.

Strawberries are the first fruit to ripen in the spring.

The majority of the roots are located in the top 3 inches of soil.

94% of American households consume the berries.

According to the USDA, Americans eat 3.4 lbs. of fresh strawberries a year.
Americans also eat another 1.8 lbs. of frozen strawberries a year.

One acre of land can grow about 50,000 pounds of strawberries.

Strawberries are grown in every single U.S. state and Canadian province.
California produces 75% of crops in the U.S.
About 1 billion pounds of strawberries are produced each year in California alone.
In California, each acre of land produces an average of 21 tons a year.
Each year, 23,000 acres are planted in California.
Peak harvesting season in California is from April through June.
10 million baskets of strawberries are shipped daily during harvest time in California.
Florida is second in production with about 5,000 commercial acres.
North Carolina is ranked third with about 1,600 acres.
Every plant is hand-picked about every three days.
Native Americans were eating way before strawberries before Europeans landed in North America.
Ancient Romans used the berries to treat everything from depression to fever and sore throats.
The flavor is influenced by weather, variety, and ripeness when harvested.
The perfect temperature for strawberry plants is between 55 and 78 degrees.
Strawberry can be produced via seed, by planting one fruit in the ground.
More common, strawberries are produced via runners.
Want more Agriculture Facts? Click here
Follow us on Facebook and Twitter to find career tips, new jobs, and more.
Sources:
Country Living: 16 Fun Facts All Strawberry Lovers Should Know
University of Illinois Extension: Strawberries
North Carolina Strawberry Association
PickYourOwn.org: Strawberry Facts
SFGate.com