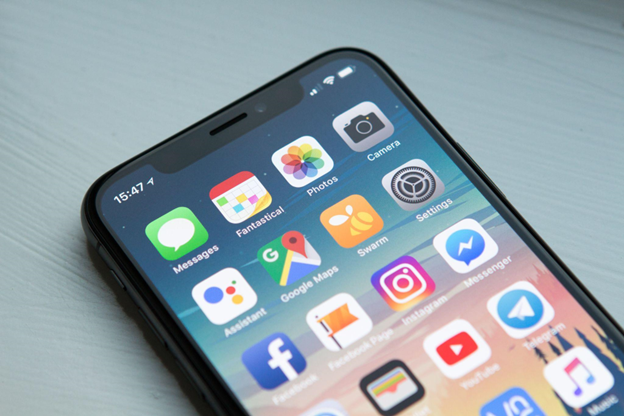 Social media is an effective tool to market your ag business to customers, but did you know it can also serve as an avenue to recruit new employees?
Social media platforms can be used by your agribusiness or farm to post vacant positions, connect with job seekers, and share content that makes your company appealing to potential candidates.
Benefits of Using Social Media for Recruiting
It's widely used - As of January 2023, 59.9% of the world's population uses social media. Your agribusiness can use social media to reach a wider audience, including those who are not actively job searching that you would otherwise only find on a job board site.
It's free - Social media platforms including Facebook, Instagram, LinkedIn, Twitter, and YouTube are all free to create accounts for your agribusiness. You can't beat free resources! If you want to take your social media recruitment efforts up a notch, platforms also allow options for paid ads. Utilize the free features of these social media platforms first and try paid ads if you feel that you need additional targeting.
Increased brand awareness - Even if your social media recruiting efforts don't directly result in a hire, you are still creating an online presence for your farm or agriculture business. Whether candidates or customers, more exposure to your brand is worth your extra social media efforts. You never know when a social media follower could turn into your next hire!
Social Media Platforms & How to Best Use Them
LinkedIn - LinkedIn is a professional, employment-focused social media platform designed specifically for the business community. LinkedIn profiles can be created for company use or individual use. Your agribusiness can use LinkedIn to showcase open positions, share company updates, and ultimately market to both potential customers and employees.
LinkedIn users can:
Follow company pages and industry leaders

Search and apply for open jobs

Connect with others in the industry

Share and create posts

Send Messages

Showcase their profile as "open to work" to attract recruiters and employers
Many LinkedIn users create profiles for the sole purpose of job-seeking and applying, making it a key platform for your agribusiness or farm to take advantage of to find qualified candidates.
Facebook - With nearly three billion users, Facebook is the most popularly used social media platform, making it an excellent resource to reach a large audience and job seekers who may be a fit for your farm or ag business. Market your open agriculture jobs by posting photo or video content with a caption about the position, including the link to apply.
Also try posting your positions to a variety of Facebook groups to target job seekers in specific regions, ag industry sectors, colleges, or agricultural organizations.
Instagram - This social media platform is designed for graphics. Use Instagram to post visually appealing photos of your agribusiness that would captivate a potential employee.
Like Facebook and LinkedIn, you can post your open jobs and how to apply to your Instagram followers. But you shouldn't stop there - get creative with infographics, employee spotlights, and photos of the sunset over your field during harvest. This platform is not ideal for lengthy, technical posts, so keep it fun and creative!
Followers can go to your company profile to find a grid of photos that represent your farm or ag business. Instagram's platform makes it easy to visually display what your agriculture business looks like and has to offer to candidates.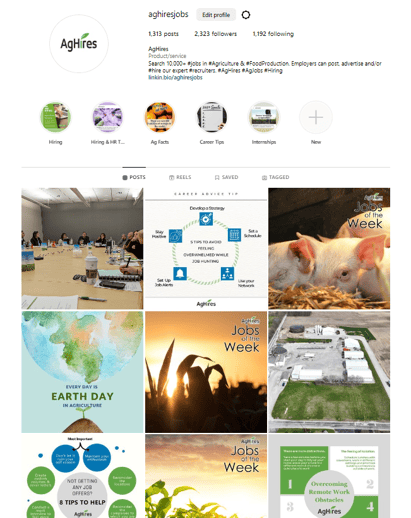 Twitter - Due to its character limit of 280, Twitter is best for shorter pieces of content. Use Twitter to post brief, yet compelling descriptions of your open ag jobs, along with the link to apply. Add up to 4 photos in a tweet to give followers an idea of what the role or your operation looks like. Don't forget to throw in some ag hashtags!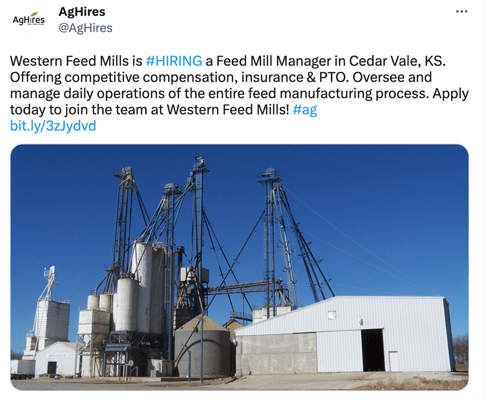 YouTube - Creating a video for each role may not be the most time-efficient way to advertise your open ag positions, but YouTube is a great tool to showcase longer video content about your ag business that would attract future employees. Build a YouTube library that includes videos about your products or services, your company's story/history, and behind-the-scenes of your facility.
Attracting Agriculture Candidates: What to Post
Using social media to recruit for your farm or agribusiness is not simply posting links to your open positions. Sharing content about your brand as a whole is an effective way to attract ag candidates by painting them a picture of what it looks and feels like to work for your agriculture business. The goal is to get potential candidates interested and excited about your company, whether passive or active job seekers.
When deciding what to post on your social media pages to attract candidates, put yourself in the shoes of a job seeker in the agriculture industry. Keep in mind that candidates will often visit a company's social media pages to discover more about the business before applying for a role. Statistics show that 62% of job seekers use social media channels to evaluate the employer brand of a company. They want to discover:
Company culture - What are your company values? Are the employees happy and valued? What is the team like?
Working environment - Where will they be spending their time? In the field, office, or both? Will they be surrounded by other employees or by themselves? Is the job exciting and fast-paced?
The company's products/services - What are you growing, selling, or offering? Who are you selling to? What makes your product stand out from competitors?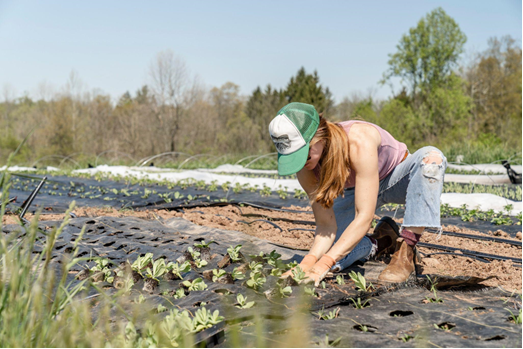 Showing your company's culture and work environment through social media gives your audience (including potential hires) a better idea of what it's like to work for your farm or agribusiness. Many people value companies who are transparent about their operations and what goes on behind the scenes, so use these platforms to get on a more personal level with your audience.
Don't overthink what to post on your social media accounts - think about the things you would like to know about a company prior to working for them, and what would get you excited to join their team.
Conclusion
From family farms to corporate companies, social media is a crucial tool for your agribusiness and a great way to reach potential new hires. So, if you aren't already using these platforms in your recruiting efforts, now is the time! Trying new tools can be overwhelming, but it doesn't have to be. Keep it simple, have fun with it, and don't give up!
At AgHires, we know that hiring quality talent for your farm or agribusiness is not an easy undertaking. Our team of expert recruiters is passionate about placing top talent with great ag companies like yours and are ready to help find your next rockstar hire. Contact us today to post your job or learn more about our full-service recruiting options.