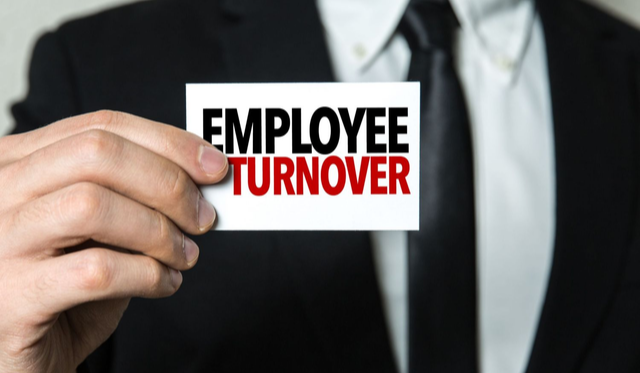 Are you struggling to retain high-quality employees within your agriculture business or farm? You are not alone. Many companies are experiencing more employee turnover now than ever before in this extremely competitive job market. Turnover can be influenced by numerous factors, many of which can be prevented. By implementing the tips discussed in this article, you can help your ag business lower its turnover rate and keep it that way.
The Hiring Process
Conduct Multiple Interviews
Reducing turnover within your agribusiness starts first with hiring the right employees. A single interview is simply not enough to determine if a candidate is the right fit for your ag business, and the same goes for the candidate deciding if your company is their ideal next career move.
Multiple interviews allow the employer to better evaluate a candidate's skills, qualifications, and personality, and help the candidate understand more about the company's overall operation and culture. Conducting two to three interviews at minimum, including an on-site or farm visit, will allow the employer and candidate to discover more about one another prior to committing, which will help reduce the likeliness of turnover.
Use Assessments
Using assessments as a step in the interview process is an effective way to discover more about the candidate prior to hiring them onto the team. A personality assessment such as one from Livstyle or DiSC is useful in examining a candidate's values, strengths, weaknesses, motivations, and working style. Assessments can help measure skills and personality traits that aren't always detected in an interview, which can further help your company hire the right fit.
Exit Interviews
When an employee parts ways from your company, set up an exit interview to collect feedback from the candidate on aspects of the company such as culture, pay and benefits, support and resources, and leadership. Below are some exit interview questions your ag business can use to help improve retention:
How would you describe the overall culture of our company?

Do you feel you were given adequate resources and tools to succeed in your role?

Are there any ways your manager could have better supported your success?

Do you feel that your contributions have been recognized and valued?

Do you feel that our company provides a healthy work-life balance?

What factors could have influenced your decision to leave or stay with the company?

Do you have any other suggestions on how we could improve as a company?
Offer Competitive Pay and Benefits
Ensuring your agriculture company's salary or hourly wages are competitive is important to keep your employees long-term. It is recommended for employers to conduct a compensation analysis every two to three years at a minimum. Doing so will ensure your pay scale is competitive with other companies in the market and help you attract and retain quality employees.
Offering a full benefits package including health, dental, and vision insurance, retirement plans, and paid time off is typically standard for full-time positions. The more additional benefits you can offer, the better. Other attractive perks and benefits may include:
Company vehicle or mileage reimbursement

Bonus or commission opportunities

Maternity/paternity leave

Sick days

Retirement plan and contribution match

Life insurance

Health savings account (HSA) or flexible spending account (FSA)

Tuition reimbursement or educational opportunities

Stock options



Remember that pay and benefits play a huge role in employees not only making a career change, but also in their longevity at your company. Competitive compensation and benefits will help your agribusiness reduce turnover that may be related to these factors.
Recognize and Reward Employees
Everyone appreciates (and deserves) to be recognized for their hard work and contributions. If not already, your ag business or farm should implement a process for employee recognition based on factors such as performance, attendance, years of service, sales, customer service, and so on.
Some ways you can recognize your employees include bonuses or commissions (especially for sales positions), employee awards, small gifts or cards, and celebrations of milestones - from team lunches to company-wide events.
When none of the above are feasible, remember that verbal praise goes a long way. Sometimes, a simple expression letting your employees know they are doing a great job will help make them feel valued and appreciated at work. Appreciated employees are happier employees! Check out our additional tips on Recognizing Employees.
Encourage a Healthy Work-Life Balance
Remember, your employees have lives and families outside of their work. Managers or ag business owners who offer flexibility and allow employees to have a healthy work-life balance will see higher retention than companies who do not. Here are some ways you can promote a healthy work-life balance for your team:
Encourage productivity over long hours

Offer a fair amount of paid time off and sick days (and encourage employees to use them)

Hire enough staff to keep workloads manageable

Encourage taking breaks

Allow flexibility in hours when possible

Allow remote or hybrid work when possible



Many employees tend to follow the examples set by their supervisors, so be sure to lead your company by practicing work-life balance yourself!
Communicate Regularly
It's no secret that farm and ag business owners, managers, and supervisors have jam-packed schedules and never-ending to-do lists. Running an operation requires overseeing a multitude of tasks, but it's crucial to make time for communication with employees of all levels.
Depending on the company, checking in with your employees can be a regular phone call, video meeting, farm visit, or team huddle. Virtual or in-person, it's important to touch base with personnel both independently and as a team on a consistent basis.
As a leader, being available for your employees is important. Not only does regular communication allow team members to ask questions, collaborate on ideas, and discuss projects, but also helps to build a relationship. Employees will feel more comfortable approaching managers who they have a relationship with when issues arise or they have questions.
Agriculture employees, whether on a farm, in the office, or working remotely, will appreciate the time you make, as it allows them to better perform in their role. Companies are likely to see more turnover from employees who feel unprioritized and frustrated from a lack of communication with their superiors.
Give Employees a Voice
Whenever appropriate, involve your team in decision-making and request feedback. When employees feel they have a "voice" in your company, they feel more valued. Pull your employees into meetings or projects where they can contribute or propose new ideas, allowing them to feel heard and seen. You can also use surveys or hold open discussions to allow employees a chance to provide feedback on new policies, procedures, trainings, or events.
Provide Opportunities for Growth and Development
Growth and development within your agriculture business can mean internal promotion opportunities, professional development, and educational training.
While promotion to a higher role is what employees often desire; trainings, workshops, conferences, or tuition reimbursement are also valuable investments for employees to build new skills and advance their careers.
If there is little to no room for advancement within your company, employees may search for a new opportunity that offers more growth potential. When you can't offer position advancements due to your company structure, etc., a yearly raise or bonus can help provide a form of promotion that may help retain an employee who is ready for the next step.
Conclusion
While turnover is not always avoidable, your company can implement many changes to help reduce the rate at which it occurs. Starting with the interview process and hiring the right fit, make your best effort to offer competitive compensation and benefits, communicate with and reward your employees, provide growth opportunities, and allow for a healthy work-life balance. These factors can go a long way in helping your company retain high-quality, long-term employees.
The AgHires team is here to help your agribusiness navigate the challenging job market. Our team of professional recruiters is ready to place top talent with your organization through our full-service recruiting and job ad solutions. Learn more or contact us today to get started.
For more employer tips, check our Hiring Advice Blog.