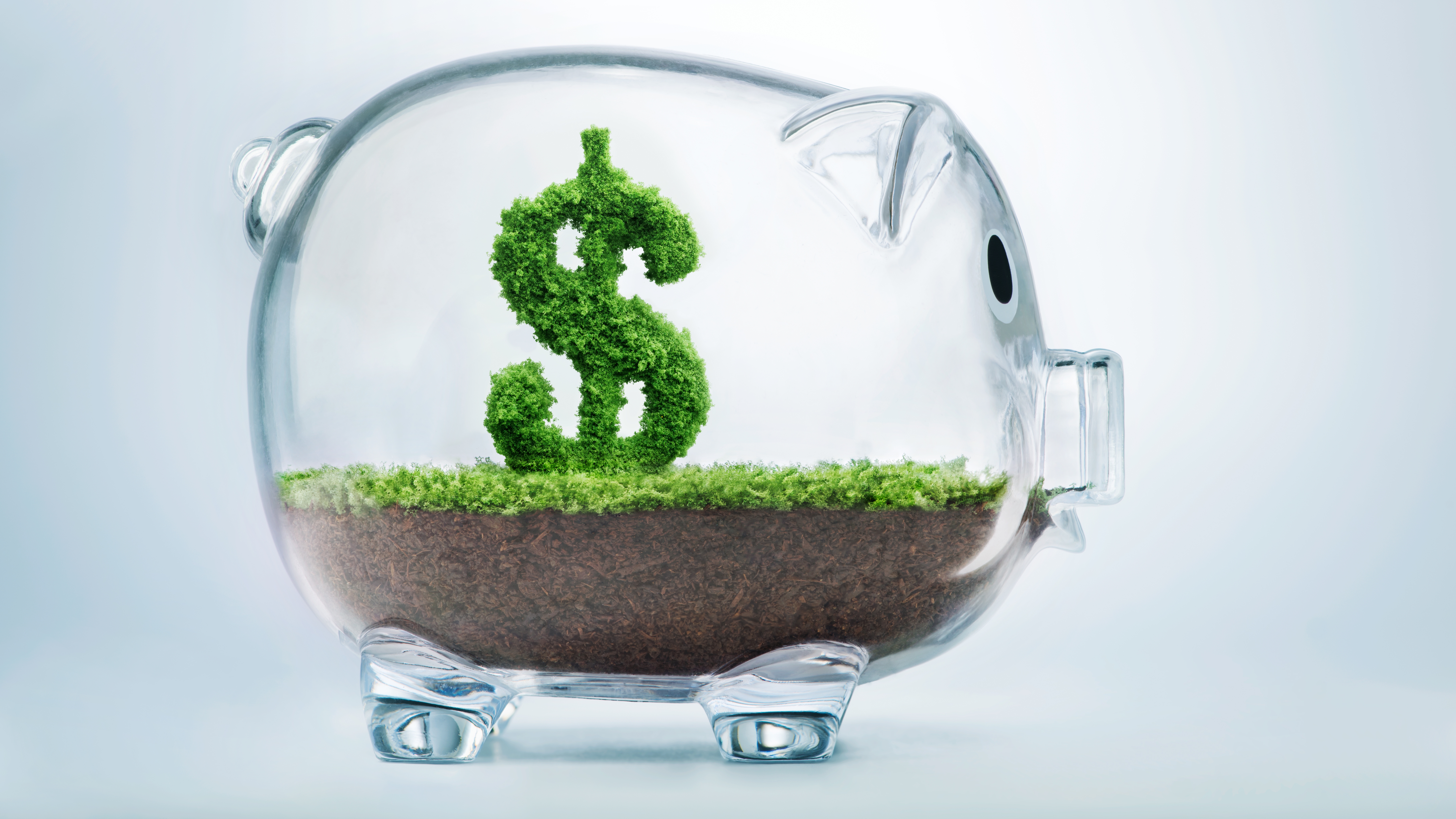 Are You Required to Share Salary Ranges?
Pay transparency laws are beginning to spread to many states as lawmakers are drawing up new proposals. It's becoming a more important, and sometimes challenging, part of hiring and managing employees in today's job market. In an effort to create more equitable workplace conditions and to provide a clearer understanding of compensation for workers, many employers have taken on the responsibility of upholding pay transparency laws.
Job seekers have been unsatisfied with job descriptions for years. Some job descriptions can be vague and provide little information about the company. The biggest complaint of these ag job seekers is that job descriptions do not typically list salary ranges. According to CareerBuilder, 74% of candidates would prefer to find the salary range in job descriptions. While there are many reasons why companies may not include the salary range, candidates are still frustrated with the uncertainty.
Many quality ag candidates can be hesitant to apply to a job if they are unsure of the salary range; especially if they've previously gone through a lengthy interview process only to find out the company cannot come up to their salary needs.
In today's candidate-driven job market, we've seen a shift in bargaining power. Candidates are asking the hard questions early to find out if the interview process is going to be worth their time and effort. That means candidates are asking about the salary range much earlier in the process.
Pros and Cons of Pay Transparency
Pay transparency laws have been a hot topic across all industries, including agriculture. It's clear that pay transparency can benefit employees in terms of wage equity, however, employers may face certain struggles as they adjust to these new laws. It's important to understand the advantages and disadvantages of pay transparency in the agriculture industry.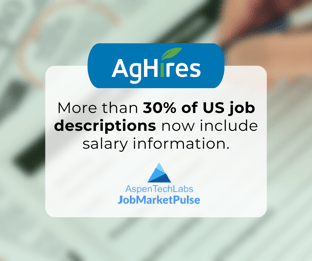 As an advantage of pay transparency, employers may find greater employee retention due to increased trust, fairness, and job satisfaction when salaries are public. According to Aspen Tech Labs, more than 30% of US job descriptions now include salary information. Pay transparency also allows employers to make more accurate budget projections, providing a higher level of predictability for planning financial operations. Employers can also help to improve wage equity among employees. By making wage information available to all, companies can more effectively address pay disparities among individuals of different gender, race, and other protected classes, again increasing that trust.
Of course, employers should be aware of the difficulties associated with pay transparency as well. Companies must address any workplace grievances which may arise from salary disclosures, in addition to ensuring that personal salary information remains confidential. Legal requirements regarding data protection and other relevant policies may present additional struggles. Additionally, certain pay models, such as bonuses and merit-based systems, may be hindered by a lack of discretion around salaries.
By being aware of the positives and negatives associated with pay transparency laws in the agriculture industry, employers and hiring managers can ensure compliance and develop strategies that ensure fairness and positive outcomes for both employers and employees.
New Laws Are Forcing Employers to Share Salary Details
There are 21 states with statewide laws that prohibit recruiters and hiring managers from asking job seekers their salary history or have bans that protect employees who discuss pay with coworkers. In those states, employers can discuss a candidate's salary expectations, however, they cannot inquire about their current salary.
This is important to keep in mind when you are hiring remote workers as well. Some of these state laws apply to employees that live in the state, even if your agribusiness is not in the state. For example, if you're hiring an Agronomy Sale Rep in Colorado, but your agribusiness is based in Kansas, you still cannot discuss the candidate's salary history. However, it's good practice to ask candidates about their expected salary range and/or provide a salary range for the position. Just like your customers, job seekers appreciate transparency.
In addition to the laws prohibiting employers from discussing salary histories with job candidates, 10 states and cities are now putting pay transparency laws in place. These laws vary by location, such as when employers are required to disclose salary ranges and what employers are required to disclose their ranges.
Here are the states and cities employers are required to disclose salary ranges during the hiring process.
California
California became the first state in the U.S. to put this law in place. In January 2018, the state's Equal Pay Act bans employers from asking applicants about their salary history. The Act requires employers to disclose the pay range for a position if the job seeker asks for it after the first interview. Beginning January 2023, a new California salary transparency law requires employers with "15 or more employees to include the pay scale for a position in any job posting." That includes any third-party source you use to announce, post, or publish a job.
Cincinnati, Ohio
Beginning in 2020, the city's Prohibited Salary Inquire and Use Ordinance require employers in the city to provide the pay range of a job after an offer has been made and the applicant asks for it. This ordinance also bans employers from asking job candidates about their salary history.
Colorado
The state's Equal Pay for Equal Work Act, starting January 2021, requires employers to include the pay range and benefits in every job description. Companies with at least one employee in the state are required to include the pay range in the job description for any remote job that could potentially be performed in Colorado. The act also requires employers to notify current employees of all promotion opportunities and keep job descriptions and wage records.
Governor Polis signed SB 23-104 which will not require employers to provide notice to current employees of career progression promotion. In addition, the amendment allows employers with physical locations exclusively outside of Colorado with fewer than 15 Colorado-based employees to provide their Colorado employees notice of remote job opportunities only, not all promotional opportunities company-wide. This law will take effect on January 1, 2024.
Connecticut
Per Connecticut's An Act Concerning the Disclosure of Salary Ranges, beginning in October 2021, employers in the state are required to provide salary ranges if an applicant asks for it, or if the employer extends an offer, whichever occurs first. Employers are also required to provide an employee with the pay range when they're hired, change positions, or request it for their current role.
Hawaii
Hawaii Governor Josh Green signed into law a pay transparency bill that will require employers to disclose in job listings an hourly rate or salary range that reasonably reflects the actual expected compensation for the job. The law will become effective January 1st, 2024 for Hawaii employers with fifty or more employees.
Ithaca, New York
The City of Ithaca enacted a salary transparency law (Ordinance 2022-03) that went into effect on September 1, 2022. The law makes it an unlawful discriminatory practice for an employer to advertise for a job, promotion, or transfer opportunity without hourly or salary compensation.
Jersey City, New Jersey
Effective June 15, 2022, all employers in Jersey City, New Jersey, with more than five employees, are required to include salary ranges in job postings under the Jersey City Ordinance.
Maryland
Maryland updated its Equal Pay for Equal Work law in October 2021, requiring employers to disclose the pay range upon request and banning employers from asking job candidates about their salary history.
Nevada
Beginning in October 2021, Employers in Nevada must provide salary ranges to applicants after an initial interview automatically, whether the candidate asked for it or not. Additionally, they are banned from asking about salary history. If an employee moves internally, the company must provide pay ranges for transfers or promotions if they have applied for it, completed an interview, and requested it.
New York
New York has enacted statewide "pay transparency" legislation that will take effect on September 17, 2023. The pay transparency law, which is codified at Section 194-b of the New York Labor Law, will require employers with four or more employees to include a range of compensation for the job, promotion, or transfer opportunity, and a job description if one exists. Governor Kathy Hochul signed an amendment to the legislation that clarifies the application of the law, including with respect to remote workers, and removes certain recordkeeping requirements.
New York City
The most recent law to be announced is in New York City. As of April 2022, employers in New York City will be required to include the salary range on all job postings, promotions, or transfer opportunities.
Rhode Island
Rhode Island's Equal Pay Law will begin in January 2023, which requires employers to disclose the pay range for a job before they discuss compensation. They must also provide job seekers with pay range details upon request during interviews. When an employee moves into a new role, they must disclose salary ranges as well. If an employee asks for the salary range for their current role the employer must provide it.
Toledo, Ohio
Toledo's Pay Equity Act, starting in 2020, requires employers to provide pay ranges on a job after an offer has been made and the applicant asks for it. It also states that employers in the city are banned from asking candidates about their salary history.
Washington
The Equal Pay and Opportunities Act in Washington was amended in 2019 to include the requirement that employers must provide the salary range for a position after they have made an offer and if a job candidate has asked for it. Employers must also provide the range for any employee that transfers or is promoted if the employee asks for it. If a scale or range doesn't exist, the employer is required to provide the employee with a minimum salary expectation. The minimum salary expectation must be set prior to posting the role, making a position transfer, or making a promotion.
Westchester County, New York
As of November 6, 2022, the Westchester Law will be in effect to enact pay disclosure requirements. Employers based in the county with four or more employees must share salary ranges for a job if the job is performed in whole or in part of the county. This law will become null and void when New York State's pay transparency law goes into effect later this year.
Are More Pay Transparency Laws Coming?
In the current job market, candidates are demanding more transparency. In our interactions with candidates, they are asking about pay ranges and benefits early in the conversation. Just like agriculture employers want to only talk to qualified and interested ag candidates, job seekers want to know their time and energy aren't being wasted on an opportunity that doesn't meet their needs and career goals.
There are more bills in the works in other states, including Massachusetts, South Carolina & Illinois. With more and more states adopting pay transparency laws, it's more important to stay up to date on the recruitment laws in your state and surrounding states.
AgHires expert agriculture recruiters stay informed of recruitment laws and use best practices when conducting interviews and interacting with candidates. You're the expert in your field, and we're the expert in our field, so if you need a recruiting partner that lives and breathes ag, we're here to help you find your all-star candidate.