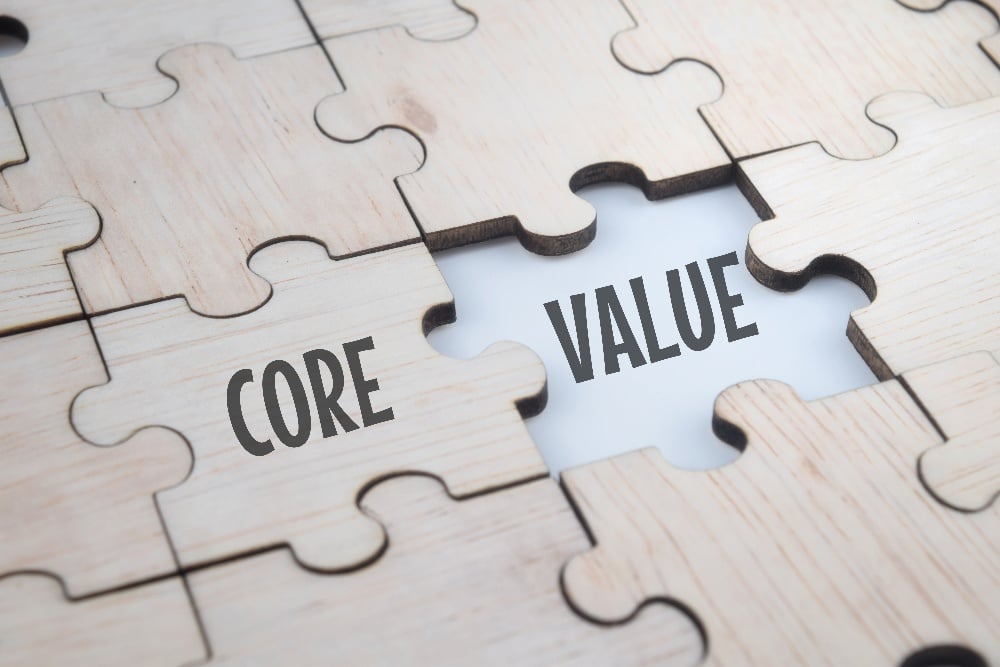 Finding and hiring the right candidate for your farm or agriculture business means finding someone who not only possesses all of the skills required for the position but who also aligns with the cultural parts of your business.
A company's culture can be described as the shared values, goals, attitudes, and practices that characterize an organization. These ideas can serve as how the company functions as a whole, as well as how the public perceives the organization. Examples of a company's culture may include its values and mission, the relationship or structure between leadership and employees, how achievements are acknowledged, and even the look and feel, or aesthetic, of the company. Hiring a candidate who fits in or aligns with your company's culture allows them to thrive in their role and positively contribute to the team as a whole.
During the hiring process, some companies focus on the candidate's level of cultural fitness more than others, also depending on the type of role they are looking to fill. Finding a culturally-fit candidate is likely going to be more crucial for a customer-facing role such as an agriculture sales rep, or a leadership or farm manager role. Below are some tips to help ensure your next hire is a cultural fit for your company.
Do Your Research
An easy way to determine early on if a candidate would fit in culturally with your operation is to do some basic research on them. You can do this by doing an online search and finding their social media profiles. Did you come across any posts or content that does not align with the work culture you strive to keep? Do you see any "red flags" on their profile? Searching the candidate on LinkedIn can also quickly give you an idea of their professional online behavior.
If you can, contact the candidate's provided references. Speaking with a candidate's past supervisors or professional colleagues is a great way to learn more about their character in the workplace and how they may or may not be a fit for your team. Be sure to ask questions that help you understand the candidate's work ethic, performance, and how they interact with a team. Learn more about proper reference checking.
Use Assessments
Cultural fit or personality assessments can be provided to a candidate during the interview process to further determine their fit with your ag business or farm's culture. These assessments measure personal values and what is important to candidates in the workplace, which can be compared to that of your company. The Harver Cultural Fit Assessment is an excellent tool to first examine your company culture and then assign assessments to candidates to compare their results. A personality assessment such as one from Livstyle or DiSC is also useful in examining a candidate's values and how they work in a team environment.
Get Your Team Involved
Invite a small number of internal employees to be part of the interview process. Select a few key team members to sit in on interviews and examine the candidate's behavior and responses and collect their feedback as it relates to your company's culture. When choosing which employees to be involved in interviews, it can be beneficial to include team members from a variety of levels within your company, rather than only executive or management-level personnel. Receiving feedback from your team can help confirm your decision on hiring a candidate or not.
It's also beneficial to have the candidate interact with your existing team during an on-site visit to see how they fit in culturally. This can be as simple as a farm or facility tour, department meet and greet, or lunch with a few team members. Try your best to get the candidate comfortable during meetups, so they reveal more of their true personality.
Ask Culture-Related Interview Questions
You can further discover if a candidate would be a suitable cultural fit for your ag business by asking specific questions during an interview. Here are some common questions to ask:
Do you prefer working alone or as part of a team, and why?
Tell me about a time you faced conflict with a coworker and how you handled it.
What are the positive aspects of your current (or last) job and work environment?
Describe the role that you are most likely to play when working with a team.
What type of qualities do you believe make a great manager?
Describe the management style that you respond best to.
Describe the work environment or culture you are most productive and happy.
A strong candidate will often ask the interviewer questions in return. Culture is important to candidates in their job search, so ensure your hiring team is prepared to answer culture-related questions. These may include:
What is the best part about working here?
What are your company's values, mission, and goals?
What types of personalities tend to do well here?
How do you support professional/personal development?
What does the team structure look like in this role?
How collaborative is this role/team?
A hire who aligns with your company's culture is likely one who will work well with your team, respond well to management, be engaged in their work, and contribute to the overall success of your farm or ag business. Assessing cultural fit in the hiring process is also an effective way to increase employee retention and reduce turnover.
Hiring new team members for your farm or agriculture business is not an easy task. AgHires is here to help you navigate the market and find your next all-star hire through our full-service recruiting and job posting services. Our recruiters get to know your organization as if they work there themselves and will relentlessly attract passive candidates and deliver you a short list of high-performing hires. Contact us to start showcasing your ag business and attracting industry talent.