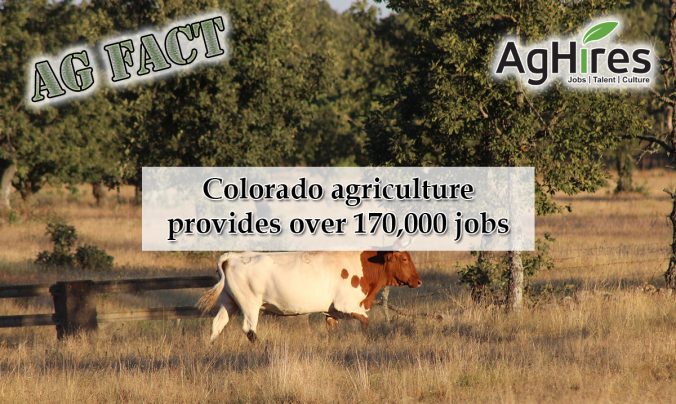 Even though Colorado is a mountain state, nearly half of the state is dedicated to agriculture. Even with the state's diverse landscaping, it has some of the most fertile soils in the United States. Some of the major commodities in the Centennial State include cattle and calves, corn, wheat, hay and dairy. Colorado is not only diverse in their landscaping, but also with commodities. Farmers and ranchers also raise bison, ostriches and emu, and grow sunflowers, grapes, mushrooms, and more. Check out 16 more facts about the state: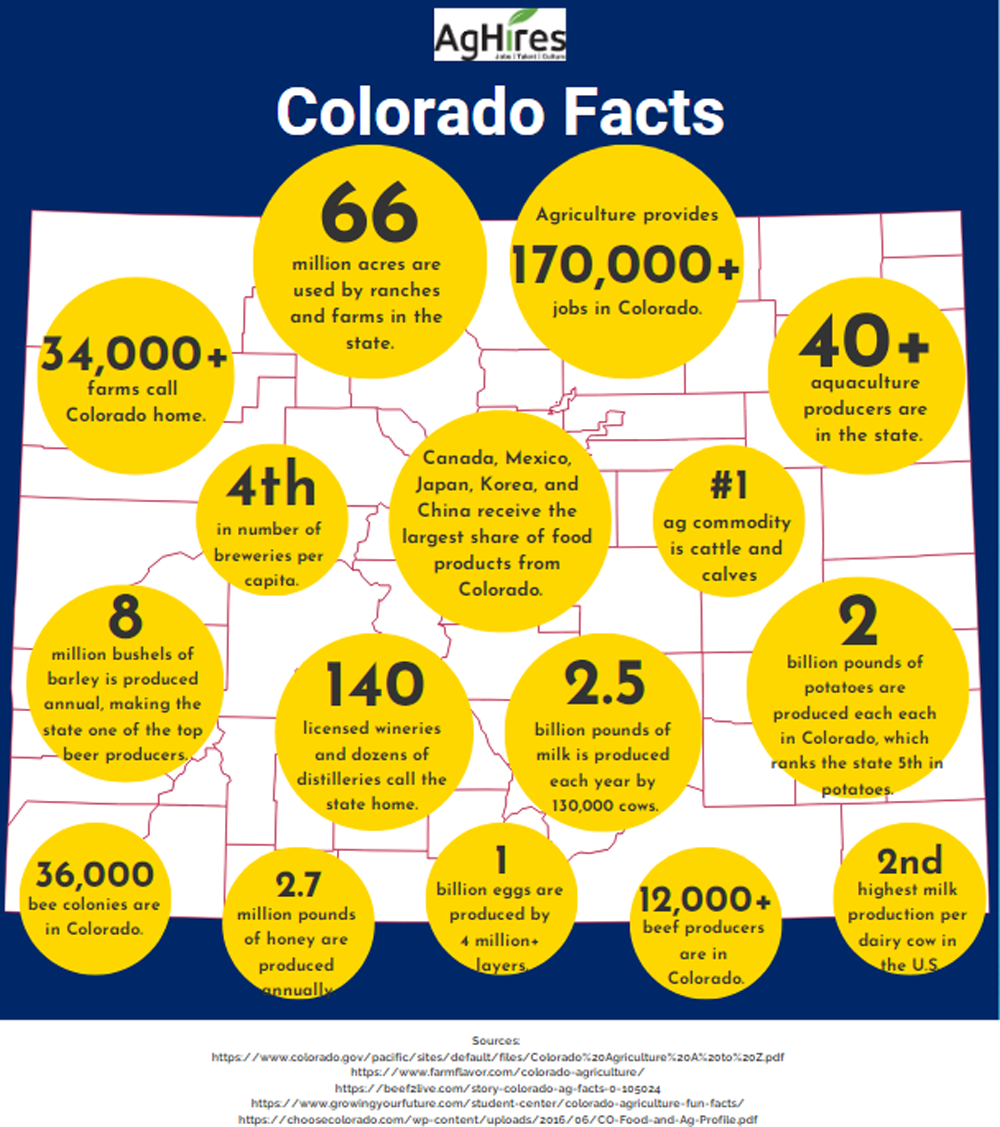 Follow us on Facebook and Twitter to get your weekly dose of Ag Facts.
Sign Up for Our Email Newsletter and get ag facts bi-monthly, plus new jobs in agriculture.