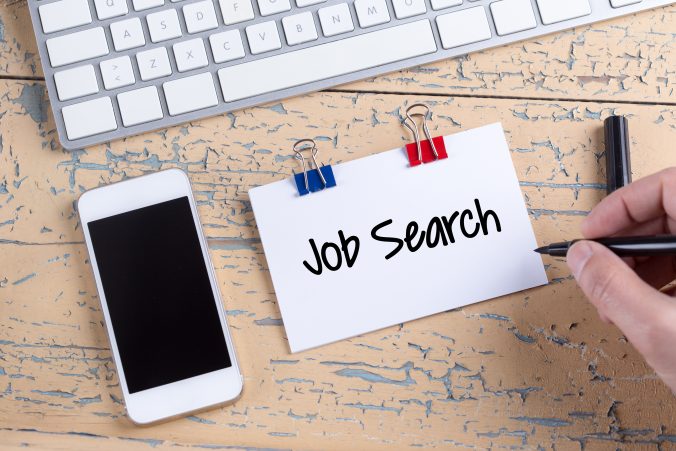 As we enter June, the college graduation season is coming to an end. Students have worked hard and earned their degrees from colleges and universities across the country. Recent grads are entering a job market impacted by COVID-19 and are uncertain about their futures. But there are ways you can still land a job even during this uncertain time. As you continue your job search, keep these tips in mind.
Be prepared for a longer job search process.
Hiring processes have been altered due to the pandemic, and even though things are starting to get back to normal, the process has changed. The job search may take longer, and it can be easy to get discouraged. It's important to keep looking because you will find the perfect job.
Consider other industries.
Often, your first job as a college grad is different than what you studied in school. Some industries aren't hiring while others have an abundance of jobs and not enough workers. Consider branching out and working in a new industry or a different branch of the agriculture industry. No matter where you go, you'll learn valuable skills that can give you an advantage.
At AgHires, we've had marketing interns that did not plan on joining the agriculture industry, but with their Communication degree, they found a position in the agriculture industry that needs their skills and knowledge. And they've gained more knowledge and skills about agriculture and the food industry than they ever thought they would. They learn which issues are important to farmers and agricultural workers, and which skills are needed in the industry. They've also written copy for websites, reviewed proposals, and learned the ins and outs of social media analytics. While they didn't see themself working in the agricultural field, but they can say that they've learned more and gained more skills than they previously thought.
Perfect your application materials.
Tailor your resume, cover letter, and other materials to the specific job and company. This is the perfect time to update your resume. Include relevant information such as recent jobs, skills, and projects. Use similar language as the job description.
Notice other details in the job description. Is the company a big corporation or a small, family-owned business? Is it fast-paced or laid-back? If you answer questions like these, this can help you with your application materials.
Be prepared for a video interview.
Video interviews have gained popularity within the past few months, and you should know how to prepare for one. Dress professionally from head to toe, choose a quiet room, and speak clearly. You can find more video interview tips here.
Be easy to reach.
If you're easy to reach, an employer will take note. Make sure you respond to emails, phone calls, and voicemails professionally and in a timely manner. Check your email multiple times each day so you don't miss important information from a potential employer. If you get a call and don't recognize the number, answer your phone; it could be an employer reaching out to you.
Be visible on sites like LinkedIn.
AgHires.com, LinkedIn, and other job search websites are great for job seekers and employers. As a job seeker, you can find jobs that fit your qualifications and apply with the click of a button. Employers can also reach out to you about new opportunities. Having a completed profile and specific keywords will definitely help you stand out from the crowd.
Job searching can be stressful and overwhelming, especially during a pandemic. But there are ways to land a job. Be prepared for a longer job search. While this may seem daunting, it gives you time to practice your interview skills and perfect your application materials. Considering other industries outside of your field of study could help you gain skills that will give you an advantage. Finally, be visible on job search sites and be easy to reach. It can make a difference with an employer.
Get more Career Tips here or follow us on Facebook and Twitter.
Written by Abigail Tomalewski, Marketing Assistant
---
Sources: