Iowa has more than 11,000 different types of soils – which makes it great for agriculture! A majority of the land is used for agricultural purposes like growing crops or raising livestock. Check out these Iowa Ag Facts to learn more!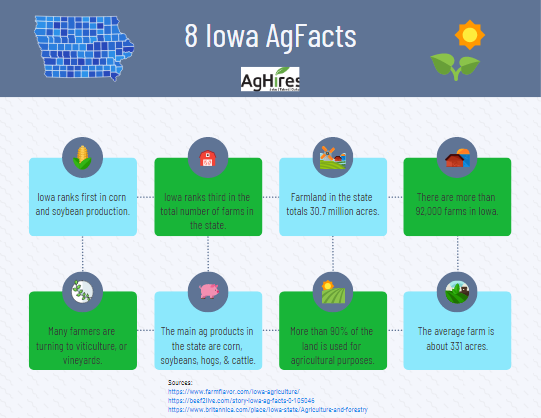 Want more Agriculture Facts? Click here
Follow us on Facebook and Twitter to get your weekly dose of Ag Facts.