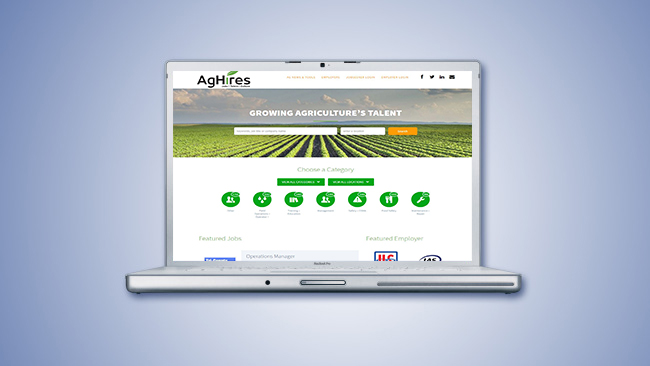 At AgHires we designed our website with job seekers in mind. With our website comes a lot of features geared toward helping you in your job search and ultimately connecting you with Agricultural employers. Let's take a look at a few of these features you're not going to want to pass up.
The Profile is one of the most important features that we offer job seekers. By creating one, the job search process becomes much easier, less time-consuming, and shows you in a professional manner to ag employers. Once your profile is filled out, our job matching system will get to know your background and you'll be instantly matched with jobs that will show right on your job seeker dashboard.
Your profile can also act as your own personal online resume. You can showcase your work experience through shareable content such as web links, embedded references, and social media. It will allow you to generate a downloadable, machine-readable PDF resume and save multiple versions so you always have what you need. You can even create a video resume. Fill out your profile thoroughly and use it forever.
The Job Manager is a tool that will help you save, track, and sort opportunities from anywhere online. With this tool, you can update and track your application status throughout your job search and receive tips on researching, applying, and interviewing. Save notes from research on each job, track phone calls, and leave yourself reminders so you remember the details about the jobs you applied for.
Present yourself to employers in agriculture by creating an AgHires career profile. Go to AgHires.com and click the job seekers tab. We'll then guide you step by step to create your professional looking profile. At AgHires we're committed to helping you connect with agricultural employers. Use these tools and you're a step closer to landing the job of your dreams!