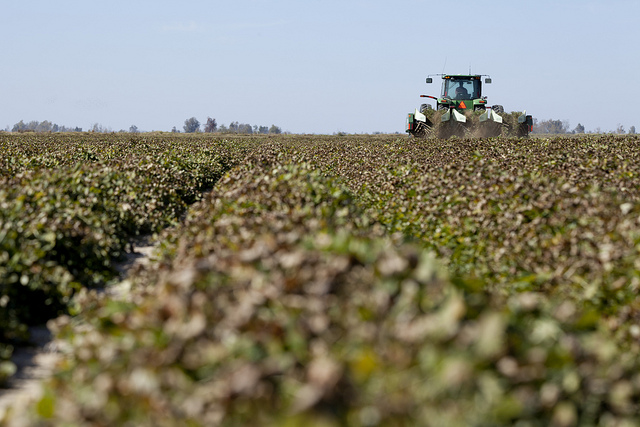 Are you looking for a rewarding and fulfilling job? You might want to look at agriculture jobs including farming, agribusiness, food production and more. Here are 6 reasons to choose a career in agriculture.
1. You'll make a difference
Currently there are over 300 million people in the U.S. that need to put food on their tables. Over the next 35 years the world's population will increase to near 9.6 billion, making the need for agriculture is more significant than ever. We need to work together to increase agriculture production by 70%, therefore agriculture jobs across the world will be valuable for years to come.
2. Diverse job opportunities
Everything from equipment operator and IT to Food Safety and Marketing, there are a wide range of positions in the agriculture industry. You can see a full list of categories at www.aghires.com.
3. Agriculture is everywhere
Not only does every state in the United States grow some kind of crop, but agriculture isn't just for rural areas. Manufacturers and other agriculture companies occupy the cities.
4. Technology
Technology is everywhere, even in the field. Since advancements in technology are continuously evolving to improve productivity, more technology savvy candidates are needed. If you're interested in helping to feed the world and have an interest in technology, then agriculture is the place for you.
5. It's a growing industry
In 2016, there were 21.4 million full- and part-time jobs related to the agricultural and food industry. And in 2015, the agriculture and related industries contributed $992 billion to U.S. gross domestic product (GDP). Since the industry growing quickly, more qualified candidates are needed.
6. Join the next generation of agriculture
In 2012, more than 31% of farmers were over the age of 65. With the average age for farmer being 55.9 years old, the average age older than ever before. The industry needs younger successors to bring the industry into a new generation.
Get more Career Tips here or follow us on Facebook and Twitter.