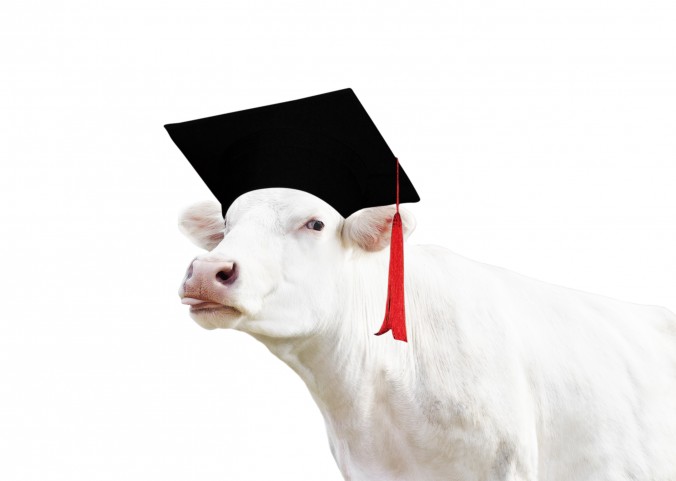 According to the United States Department of Agriculture, the U.S. economy will generate approximately 54,400 job opportunities for individuals with degree in agriculture, food, environmental and renewal energy. There is a strong demand for graduates in agribusiness, agricultural science and food science. The jobs for agricultural graduates in the agriculture industry span across dozens of fields. Agricultural colleges throughout the U.S. have witnessed increased enrollments in recent years. Yet, according to many administrators their program is not able to keep pace with the growing number of job openings. Over the past few years, agricultural graduates have enjoyed continued increases in salary with most graduates having a variety of choices on where to begin their career.
Here are 5 jobs perfect for an Agricultural graduate:
1. Agricultural Sales – Agronomy Sales
Agricultural sales professionals sell products related to food and crop production. Jobs can vary from selling equipment, seed, fertilizer, crop protection, and many other services. With the growth of agriculture, sales representatives are thought to be high in demand for many companies in the industry.
2. Agricultural and Natural Resources Communications
This field offers the opportunity to agricultural graduate to work in print and broadcast journalism. The job role typically ranges from magazine and newspaper staff, press spokesperson, public relations and educator etc. According to agricultural experts, such jobs are expected to increase by at least 24 percent by 2018.
3. Agricultural and Food Science Technicians
Food scientists have been in great demand since more than a decade and are expected to only grow. The job of food scientist is to improve the quality of food products and create new ones by researching and experimenting with new combinations using food processing techniques, food sources and raw ingredients.
4. Veterinarian and/or Vet-tech
The agricultural industry needs veterinarians to keep farm animals (livestock) healthy. The job involves performing medical tests in laboratory environment for treatment and for the purpose of diagnosis. The job may also include preparation of vaccines for prevention of disease, assisting a veterinarian during surgery or fertilization.
5. Horticulturists
Horticulture and agriculture are related fields. This job requires agricultural graduates to focus their skills and experience in growing and selling highly marketable fruits, vegetables and flowers. The job role ranges from landscape designers, nursery managers, forest expert to florist.
To see the many jobs and opportunities the agriculture industry has to provide visit www.aghires.com. You can search new jobs in agriculture each day and view the many resources provided to help you with your job search and interview process.