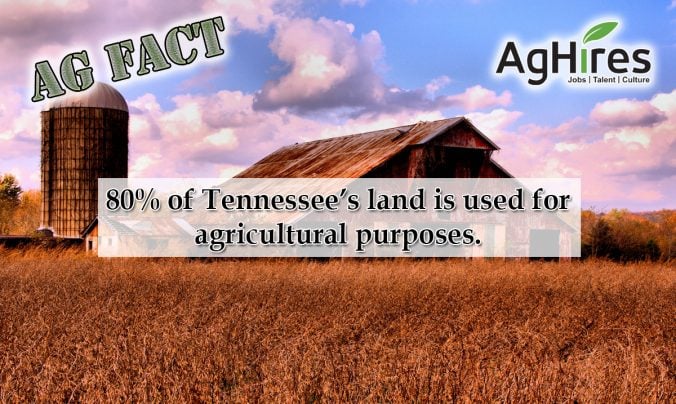 Tennessee is the Volunteer State. Perhaps it might be known best for its country music, or the stunning views provided by the Appalachian Foothills. But there's much more to the state. Did you know that 80% of Tennessee's land is used for agricultural purposes? Agriculture has a large part to play in the welfare of the state and the country. Learn more about the Volunteer State with these facts.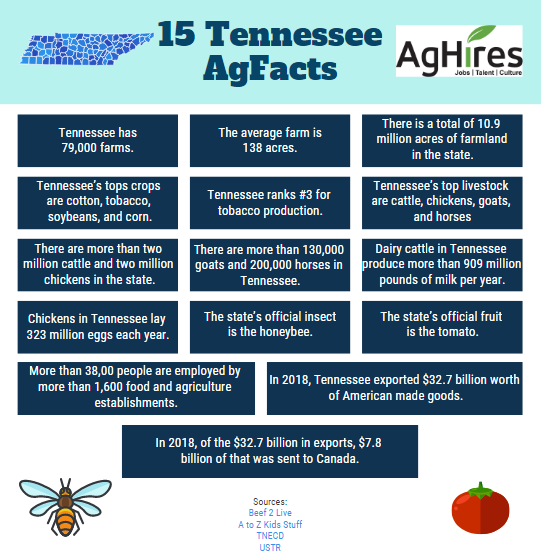 Want more Agriculture Facts? Click here
Follow us on Facebook and Twitter to get your weekly dose of Ag Facts.